DeLand, Florida
CLARA PLACE APARTMENTS
Clara Place is conveniently located at 1312 Water Willow Dr., Apt A DeLand, FL 32720. If you would like more information about Clara Place, call us at: (386) 734-1889
DeLand, Florida
CLARA PLACE APARTMENTS
Clara Place is conveniently located at 1312 Water Willow Dr., Apt A DeLand, FL 32720. If you would like more information about Clara Place, call us at: (386) 734-1889
DeLand, Florida
CLARA PLACE APARTMENTS
Clara Place is conveniently located at 1312 Water Willow Dr., Apt A DeLand, FL 32720. If you would like more information about Clara Place, call us at: (386) 734-1889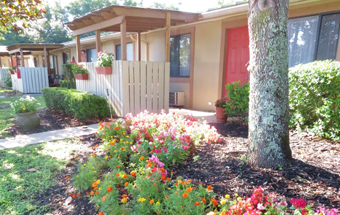 PICTURE YOURSELF
Nestled in a quiet oasis, Clara Place Apartments is a lovely, convenient and comfortable choice in apartment living and the perfect place to call "home." Clara Place is just minutes from the post office, Publix grocery store, banks, restaurants, the library, doctor offices and much more!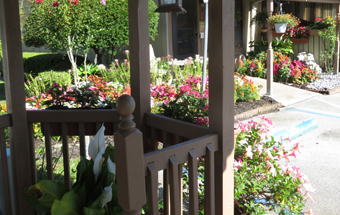 CONVENIENT LOCATION
As a resident of Clara Place, you can enjoy the convenience of being just minutes from Historic downtown DeLand, with its many shops, antique dealers, art museums, Athens Theatre, Persimmon Hollow Brewing Company, restaurants and so much more! Access to I-4 is less than 10 minutes by car. Stetson University and Daytona State College offer local cultural and educational opportunities. And… if you love the beach, Daytona and New Smyrna beaches are just 40 minutes away! Blue Springs State Park, along with hiking trails are also within close proximity.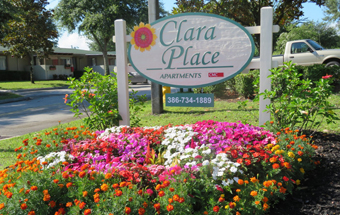 RESIDENT SERVICE
As a resident of Clara Place, this page will eventually provide a convenient place for you to:
Pay your rent.
Make service requests.
Send us a vacation notification.
….and more!